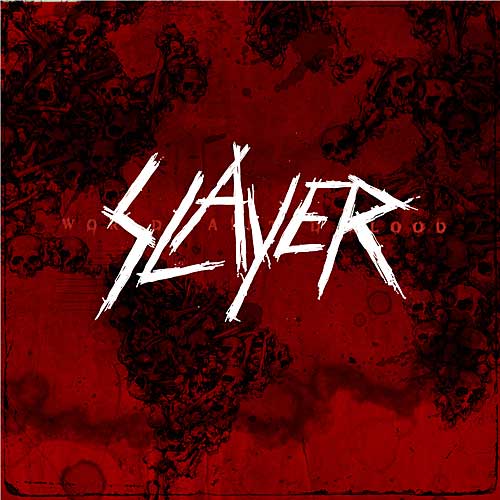 Metalheads, perhaps more than fans of any other modern genre, have a reverence for history and tradition, and Slayer's first five albums, a streak running from 1983 to 1990, are all undisputed classics. With this in mind, it's easy to see how the devolution of their career that has occurred since comes as a slap in the face to aficionados.
World Painted Blood
, the thrash quartet's eleventh full-length, continues the downward spiral. The album-opening title track starts off promisingly enough, the riffs are good and the vocals don't try too hard, but with just a minute left in the six-minute track, frontman Tom Araya ruins the song with some spoken word verses that, when laid on top of the "beats" drummer Dave Lombardo provides, sounds suspiciously like rap. "Beauty Through Order" is a serviceable, mid-paced track and doesn't offend the eardrums. The rest of the album is pretty much terrible.
"Playing With Dolls" gets special mention as the worst Slayer song ever recorded. Headbangers won't forget when Slayer were great, but it's clear that fond memories are all they'll have.
This review will appear in Thursday, November 12th's edition of
Weekend
, Indiana University's source for entertainment.